UI/UX Design
Get your business goals with beautifully designed apps by leading IT company.
Create World-Class UI/UX Design
Great design plays a huge part in the success of any digital product today. At GeekyWorks, we are experts to provide efficient UI and UX design that ensures a smooth user journey and plays a significant part in increasing customer engagement and retention.
We take pride in our craft of design. Drawing on our deep expertise in design, our Product UI/UX team cares for your users' experience over the entire user journey, at every touchpoint with your company.
With the collaboration of the Software Engineering team, we ensure the designs are technically practicable within the constraints of the product. Our frontend development team understands the other factors like speed, optimization, load-time to have been able to use powerful technologies to justify the design like HTML5, angular.js, node.js, bootstrap and many more.
Our UI/UX Design methodology functions with a mission to boost your business for future growth to sustain in the digital era. Build awarding UI/UX strategy that is consistent and needs minimal end-user training for navigation, Boost your ROI by prioritizing user experiences & customer satisfaction throughout their journey.
Development Process
1

Discover

Dig deep, gain an understanding of the business and user's needs and behaviour.

2

Strategize

Uncover breakthrough insights and formulate a strategy to achieve set objectives.

3

Design

Materializes what's visualized - Craft engaging designs that are themed appropriately.

4

Iterate

Test with real users for factors like 'Usability' and 'Likeability'. Iterate using gathered feedback to craft solutions that offer maximum efficiency and responsiveness.
Portfolio
We work across a variety of technologies and verticals to build products that disrupt and make a difference. Explore our extensive portfolio of successful technology solutions here.
Cancer Expert Now
Healthcare
At Cancer Expert Now, we believe that quickly adopting the latest data and treatment evidence into clinical practice is one of the most important factors in successful outcomes.
Health Assist
Healthcare
Health Assist As a personal digital health assistant, our goal is to provide you with condition-related reminders, information, savings and access to support services, thereby improving your health.
Olesia
Finance
The designer label for girl child came to us with one request - our website should not look like a regular eCommerce website. When we presented them the design they had only one reaction - Wow!
TAS
IoT
Truck Automation System is a project for Australia based firm, which seeks to use latest IoT technologies to modernize the Truck Cabin as well as ease fleet management.
TATA BSS
Business
Tata Business Support Services is a wholly owned subsidiary of Tata Sons, the holding company of India's largest business group, Tata. Tata-BSS manages a customer community of 600 million members every day.
Toto
Business
TOTO Ltd. was founded in the year 1917. It is based in Kitakyushu, Japan and is World's largest toilet manufacturer. After evaluating all the major App Development companies in Mumbai, TOTO decided to work with us.
Thrillophilia
Travel
Every adventure enthusiast in India knows Thrillophilia, and GeekyWorks was the technology partner when it all started.
Reliance Energy
Business
This app is an initiative by Reliance Energy to help consumers keep a track of their electricity consumption.
Thoughts
Some of our recent articles on the latest trends in the technology domain.
Recognized by the Industry
Our work with do the talk but appreciations do add to the fuel that keeps us motivated.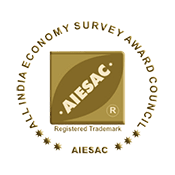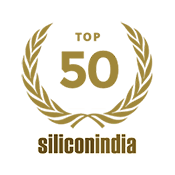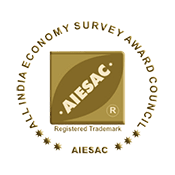 Clients
We've worked with hundreds of top brands and hot startups from around the globe.
Here are just a few.