Flutter App Development
Build top quality Flutter app ranging from enterprise-level to custom applications.
We build next-generation Flutter mobile apps
The Geekyworks team is a globally recognized Flutter App Development company, which have over 150+ projects in its portfolio. Having been in the industry since 9+ years, we have worked with clients spread around the world on projects ranging from healthcare, education to real estate. We are proud to have partnered with biggest Enterprises as well as Startups.
Flutter is an amazing framework for building and deploying iOS and Android apps, using a single code base. The go-to-market time and the costs for development are greatly reduced by using Flutter framework.
We understand that unlocking the power of Flutter to create compelling, revenue-generating products requires more than just having a practical grasp of mobile app development. We are product strategists that work with our clients to build sustainable, long-term businesses that, when combined with our best-in-class flutter app developers and design expertise, allows our clients to leverage the power of Flutter to its fullest.
We started exploring Flutter when it was just in alpha stage, and so we have the maximum exposure to it. Our exceptional Flutter app developers can build your beautiful native app in Flutter platform in record time. Read our clients reviews, view examples of our projects, and ask us questions to find out if we are the Flutter app development company you are looking for.
Development Process
1

Discovery

Eliciting Requirements, Competitor and Stakeholder Analysis, Tech Feasibility, App Monetization.

2

UI/UX Design

Wireframing, Concept Design, UI Design, Visual, Micro-interactions.

3

Architecture

Define MVC Modules, Create Frameworks, Define Network Layer, Database Layer, UI Layer .

4

Development

Frontend Development, Functionality Development, Integration, Backend Development, Code Review, Unit Testing.

5

Quality Assurance

Functional, Integration, Usability, Performance Testing on actual devices.

6

Play Store Submission

App Submission, Post Approval Testing, Enterprise Distribution, MDM.

7

Post Launch

Monitor Crashes, Actionable Analytics, User Engagement Support, App Marketing Support, Optimization.
Portfolio
We work across a variety of technologies and verticals to build products that disrupt and make a difference. Explore our extensive portfolio of successful technology solutions here.
Cancer Expert Now
Healthcare
At Cancer Expert Now, we believe that quickly adopting the latest data and treatment evidence into clinical practice is one of the most important factors in successful outcomes.
Health Assist
Healthcare
Health Assist As a personal digital health assistant, our goal is to provide you with condition-related reminders, information, savings and access to support services, thereby improving your health.
Olesia
Finance
The designer label for girl child came to us with one request - our website should not look like a regular eCommerce website. When we presented them the design they had only one reaction - Wow!
TAS
IoT
Truck Automation System is a project for Australia based firm, which seeks to use latest IoT technologies to modernize the Truck Cabin as well as ease fleet management.
TATA BSS
Business
Tata Business Support Services is a wholly owned subsidiary of Tata Sons, the holding company of India's largest business group, Tata. Tata-BSS manages a customer community of 600 million members every day.
Toto
Business
TOTO Ltd. was founded in the year 1917. It is based in Kitakyushu, Japan and is World's largest toilet manufacturer. After evaluating all the major App Development companies in Mumbai, TOTO decided to work with us.
Thrillophilia
Travel
Every adventure enthusiast in India knows Thrillophilia, and GeekyWorks was the technology partner when it all started.
Reliance Energy
Business
This app is an initiative by Reliance Energy to help consumers keep a track of their electricity consumption.
Thoughts
Some of our recent articles on the latest trends in the technology domain.
Recognized by the Industry
Our work with do the talk but appreciations do add to the fuel that keeps us motivated.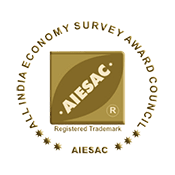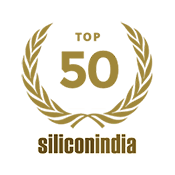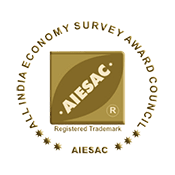 Clients
We've worked with hundreds of top brands and hot startups from around the globe.
Here are just a few.