Emerging Technologies
Extend your dominance of technology solutions in emerging domains.
Your partner in building Emerging Technologies Solutions
Are you looking for specialists who can realize your IoT app development ideas into reality? Geekyworks has been an early mover to leverage the power of emerging technologies like IoT, Chatbot, AI/ML etc. to create a connected world by bringing together hardware, software, and data analytics.
As the world is getting up to the Internet of Things (IoT) and the notion of connected living and a host of emerging technologies, it is very important for businesses like yours to join the revolution. Our developers have extensive experience in delivering mobile-enabled IoT solutions from Healthcare to Travel and Home Automation.
Our team of dedicated software developers at Geekyworks keep themselves up to date with the latest expansion of emerging technologies to deliver the best experience to our customers. We know how important it is to be a pioneer in this field and providing mobility solutions ranging from push notifications to location services, chat integration to cloud integration, AR and payment tools.
Geekyworks is working in a big way of providing the best IOT solution in the healthcare sector. There are a variety of tasks, which range from creating scalable IOT app projects to do seamless connectivity over Wifi, Bluetooth, Zigbee amongst other channels for communication. Contact us for specific IoT app development or software development requirements.
Portfolio
We work across a variety of technologies and verticals to build products that disrupt and make a difference. Explore our extensive portfolio of successful technology solutions here.
Cancer Expert Now
Healthcare
At Cancer Expert Now, we believe that quickly adopting the latest data and treatment evidence into clinical practice is one of the most important factors in successful outcomes.
Health Assist
Healthcare
Health Assist As a personal digital health assistant, our goal is to provide you with condition-related reminders, information, savings and access to support services, thereby improving your health.
Olesia
Finance
The designer label for girl child came to us with one request - our website should not look like a regular eCommerce website. When we presented them the design they had only one reaction - Wow!
TAS
IoT
Truck Automation System is a project for Australia based firm, which seeks to use latest IoT technologies to modernize the Truck Cabin as well as ease fleet management.
TATA BSS
Business
Tata Business Support Services is a wholly owned subsidiary of Tata Sons, the holding company of India's largest business group, Tata. Tata-BSS manages a customer community of 600 million members every day.
Toto
Business
TOTO Ltd. was founded in the year 1917. It is based in Kitakyushu, Japan and is World's largest toilet manufacturer. After evaluating all the major App Development companies in Mumbai, TOTO decided to work with us.
Thrillophilia
Travel
Every adventure enthusiast in India knows Thrillophilia, and GeekyWorks was the technology partner when it all started.
Reliance Energy
Business
This app is an initiative by Reliance Energy to help consumers keep a track of their electricity consumption.
Thoughts
Some of our recent articles on the latest trends in the technology domain.
Recognized by the Industry
Our work with do the talk but appreciations do add to the fuel that keeps us motivated.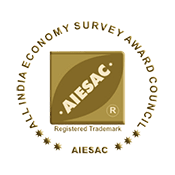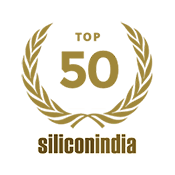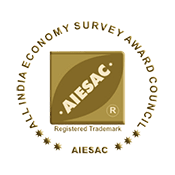 Clients
We've worked with hundreds of top brands and hot startups from around the globe.
Here are just a few.