Hire Developers
Highly experienced and knowledgeable developers at Geekyworks deliver the right results in a timely manner.
Hire World-Class Developers
With more than 9 years of experience in Software development and consulting, Geekyworks is one of the leading IT company in the world. Combined with our competitive prices, our Developers Staffing and Dedicated Developer services are one of the best out there.
Augment your organization's resources with expert Software developers from Geekyworks. We provide the best developers for direct staffing or on monthly dedicated hours. Also, you get the combined experience of our team of developers and architects backing up your hire.
Geekyworks is the leading mobile app development company, which provides complete assistance to all kinds of independent software developers, digital agencies and technical consultants, who wish to establish their development teams consisting of mobile/ web developers or designers, for their projects. With Geekyworks you will have the liberty to choose suitably experienced developers. We have made sure that we have experienced team member for web development, iPhone and android development, designers and quality analysts.
We will talk with you and provide the developer who fits your project the best and provide project management tools for Agile project management. With weekly timesheets and fully transparent methodology, we guarantee peace of mind and efficient product development.
Portfolio
We work across a variety of technologies and verticals to build products that disrupt and make a difference. Explore our extensive portfolio of successful technology solutions here.
Cancer Expert Now
Healthcare
At Cancer Expert Now, we believe that quickly adopting the latest data and treatment evidence into clinical practice is one of the most important factors in successful outcomes.
Health Assist
Healthcare
Health Assist As a personal digital health assistant, our goal is to provide you with condition-related reminders, information, savings and access to support services, thereby improving your health.
Olesia
Finance
The designer label for girl child came to us with one request - our website should not look like a regular eCommerce website. When we presented them the design they had only one reaction - Wow!
TAS
IoT
Truck Automation System is a project for Australia based firm, which seeks to use latest IoT technologies to modernize the Truck Cabin as well as ease fleet management.
TATA BSS
Business
Tata Business Support Services is a wholly owned subsidiary of Tata Sons, the holding company of India's largest business group, Tata. Tata-BSS manages a customer community of 600 million members every day.
Toto
Business
TOTO Ltd. was founded in the year 1917. It is based in Kitakyushu, Japan and is World's largest toilet manufacturer. After evaluating all the major App Development companies in Mumbai, TOTO decided to work with us.
Thrillophilia
Travel
Every adventure enthusiast in India knows Thrillophilia, and GeekyWorks was the technology partner when it all started.
Reliance Energy
Business
This app is an initiative by Reliance Energy to help consumers keep a track of their electricity consumption.
Thoughts
Some of our recent articles on the latest trends in the technology domain.
Recognized by the Industry
Our work with do the talk but appreciations do add to the fuel that keeps us motivated.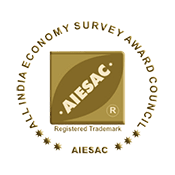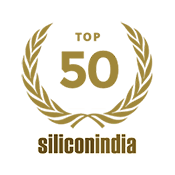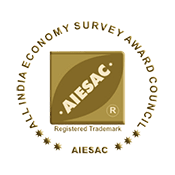 Clients
We've worked with hundreds of top brands and hot startups from around the globe.
Here are just a few.